Page 1 of 3
What have our members been up to?
Below are some recent activities of the club. For more photos of these and other events, go to the Photo Gallery

March 2020 Apollo Bay with the Caravan Group
The caravan group enjoyed a great trip to Apollo Bay in March, just before the COVID restrictions which came into force after we returned to Melbourne. We had a lot of fun visiting the local attractions such as the Twelve Apostles, Port Campbell (where the ice-creams were fabulous), the Otway Lighthouse, Mariners Lookout (the photo on the left was taken from the lookout) and the Otway Fly.
We enjoyed meals at the local pub, lunch at the Fishermans Coop (great fresh fish and lobster), a barbeque at the park and of course Happy Hour every night. We even played a game of klop. Oh and Robin caught some fish. We all had a lot of fun.
March 2020 Annual General Meeting
Feb 20 Spit Roast
Feb 2020 Beleura House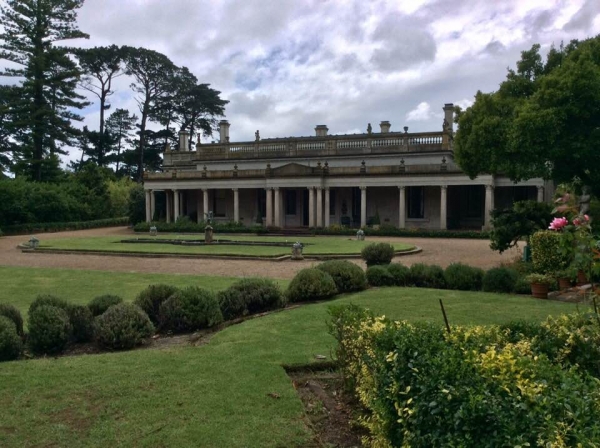 Feb 20 Walk n Talk Blackburn
Dec 2019 Christmas Lunch Box Hill Golf Club
November 2019 Galls Gap with the Caravan and Cabin Group

Our inaugural Caravan and Cabin Group Trip to Halls Gap.
The weather wasn't great the first couple of days, but we still managed to get out and have a good time. Some hiked up to the Pinnacle, and we all visited McKenzie Falls, Reids Lookout and other scenic spots. The BBQ, Happy Hours and Dinner at the pub were all great times.
Oct 19 Fine Dining at Merricks General Store
Oct 19 Maranoa Walk
May 19 Back O' Burke Trip
Sep 19 Jells Park Walk
July 19 Christmas in July
Aug 19 Walk in Glen Iris
Aug 19 Happy Hour
June 2019 Craft Group
Work in Progress - more activities from 2018 to be added.
Jan 2018 Picnic in Norton's Park
What a great day we had under the shade of the huge pine trees. Weather was fine, not too hot, not too cold. Lots of friends to talk to, cold drink in one hand, snack in the other. We all had some lunch, some cold, some had brought frypans and stove and had hot steaks, onions, sausages. After lunch we played finska, or some call it klop, where you throw a wooden cylinder trying to knock down12 skittles that keep getting further and further away as the game progresses. Dead eye Colin B showed us how it was done with him nominating which skittle he would hit each time, and winning easily. A great day was had by all.