What have our members been up to?
Below are some recent activities of the club. For more photos of these and other events, go to the Photo Gallery

March 2020 Apollo Bay with the Caravan Group
The caravan group enjoyed a great trip to Apollo Bay in March, just before the COVID restrictions which came into force after we returned to Melbourne. We had a lot of fun visiting the local attractions such as the Twelve Apostles, Port Campbell (where the ice-creams were fabulous), the Otway Lighthouse, Mariners Lookout (the photo on the left was taken from the lookout) and the Otway Fly.
We enjoyed meals at the local pub, lunch at the Fishermans Coop (great fresh fish and lobster), a barbeque at the park and of course Happy Hour every night. We even played a game of klop. Oh and Robin caught some fish. We all had a lot of fun.
March 2020 Annual General Meeting
Feb 20 Spit Roast
Feb 2020 Beleura House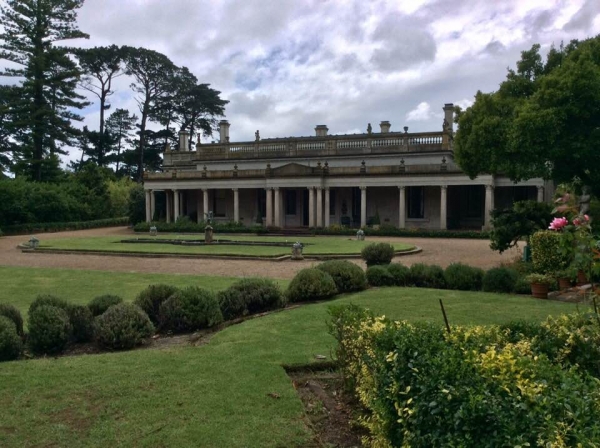 Feb 20 Walk n Talk Blackburn
Dec 2019 Christmas Lunch Box Hill Golf Club
November 2019 Galls Gap with the Caravan and Cabin Group

Our inaugural Caravan and Cabin Group Trip to Halls Gap.
The weather wasn't great the first couple of days, but we still managed to get out and have a good time. Some hiked up to the Pinnacle, and we all visited McKenzie Falls, Reids Lookout and other scenic spots. The BBQ, Happy Hours and Dinner at the pub were all great times.
Oct 19 Fine Dining at Merricks General Store
Oct 19 Maranoa Walk
May 19 Back O' Burke Trip
Sep 19 Jells Park Walk
July 19 Christmas in July
Aug 19 Walk in Glen Iris
Aug 19 Happy Hour
June 2019 Craft Group
Work in Progress - more activities from 2018 to be added.
Jan 2018 Picnic in Norton's Park
What a great day we had under the shade of the huge pine trees. Weather was fine, not too hot, not too cold. Lots of friends to talk to, cold drink in one hand, snack in the other. We all had some lunch, some cold, some had brought frypans and stove and had hot steaks, onions, sausages. After lunch we played finska, or some call it klop, where you throw a wooden cylinder trying to knock down12 skittles that keep getting further and further away as the game progresses. Dead eye Colin B showed us how it was done with him nominating which skittle he would hit each time, and winning easily. A great day was had by all.
Dec 2017 Christmas Lunch
A great time was had at the Christmas lunch this year. Many dressed for the occasion in a variety of Christmas outfits, or decorated themselves with Santa hats, antlers, holly with flashing lights and many others.The craft group provided fancy boxes to hold the small Christmas gift for everyone who attended. The door prizes were hampers filled with Christmas goodies, and the 3 winners were full of Christmas joy. We also held a competition to see who knew their Christmas carols - the first letter of each word in the first line of the carol was provided, and you had to guess the carol. It was lots of fun with some members joining in singing the carols as they were announced. Oh, and the meal wasn't too bad either.
Nov 2017 A day on the Bay
The ferry left from Victoria Harbour Docklands down the Harbour and across the bay to Portarlington on a beautiful sunny spring day.
The Portarlington Golf Club provided courtesy buses to collect us from the Ferry and took us to the golf club for lunch: a pretty good deal - $12.00 (one course) or $17.00 (two courses) - Free tea & coffee.
and then take us back to the Ferry. After lunch the buses transported us back to the town (about 2k's) for a wander around the town, and some remained at the Club and sat in their nice lounge and chatted or played the pokies and were then transported back to the Ferry.
Many of us caught the Train to travel from Glen Waverley Station to Harbour Esplanade and return home. A great day enjoyed by all (except those who were late getting to the ferry and had to wave as we sailed off)
August 2017 The Naked Racer for Lunch
The men had lunch at "The Naked Racer" Bar Café & Museum, beside the Moorabbin Airport. Don't be fooled by the name, it is not a naked café. The Museum is awesome and has a fabulous collection of model planes, aviation bric-a-brac, motor bikes and mechanical artefacts and sundry other items hanging from the ceiling. The bikes range from the latest Indian to a large number of preowned bikes including Harley, BSAs, Nortons, and from modern to classics. .
The food was excellent, and very well presented. They served the tallest hamburgers I've ever seen, and the side salad with the Calamari was delicious.
August 2017 Synchrotron Tour
A synchrotron is a large machine that accelerates electrons to almost the speed of light - 99.9999985% of speed of light - around a circular track. As the electrons are deflected through magnetic fields they create extremely bright light. The light is then channelled down beam lines to experimental workstations where it is used for research and medical purposes.
High Tea Lunch at Zest June 2017
The Zest Restaurant, at Glen Waverley/Holmesglen TAFE was the venue for this High Tea Lunch which featured - Selection of Finger Sandwiches, Hot Savouries, Pastries and Tartlets, followed by assorted Cakes & Sweet Sensations and Desserts to die for. Eats were followed by tea and filter coffee only (extra for Latte, cappuccino or Hot chocolate).
Walk at Hedgely Dean June 2017
This walk was at Hedgley Dene Gardens Central Park, cnr Wattletree Rd and Kingston St, Malvern.
Hedgley Dene is a very tranquil garden with beautiful trees and an ornamental lake with meandering paths. Central Park has a varied collection of trees with some dating back to the initial planting of the early 1900's. The walk continued through the local streets to see some beautiful homes in the area, very different to where most of us live. Coffee at one of the local cafes was great.
March 2017 - The Briars Mt Martha
Another beautiful autumn day for an excursion to Mt Martha. Members travelled to Mt Martha by car, and on arrival saw a short documentary history of 'The Briars'. The Briars is a homestead and wildlife sanctuary that was completed in 1851 and was occupied by Alexander Balcombe. After failing to find his fortune at the goldfields, Balcombe farmed the land and tended 40 hectares of vineyards – experimenting unsuccessfully in wine production. We then had a guided tour of the homestead, followed by a tour of the surrounds. Much was made of the connection to Napoleon, as the name of The Briars originates from where Napoleon was incarcerated on the Island of ??. The homestead was filled with much Napoleonic era furniture supplied by the National Trust, as well as genuine furniture from the era of the homestead. Following the tour we walked or drove a short distance up the hill for a complimentary glass of wine and lunch in Josephine's restaurant. The outlook from the restaurant over the homestead and the valley was great. Lunch was a bit of a surprise to some, as we had put our order in weeks ago, and couldn't remember what we had ordered.
Feb 2017 - Blackburn Sanctuary Lake Walk
Tucked away within this residential area is this serene and peaceful Blackburn Lake Sanctuary Park, set in bush land with lots of bird life and fishes in the lake. The walk was relatively flat and easy, and what a surprise in the middle of suburbia to find such a quiet and peaceful lake and bush walking tracks. After the walk (about 45 mins) we adjourned for refreshment at a coffee shop opposite the Blackburn Railway station on South Parade.
Nov 2016 - Mid Week Lunch Run
We had a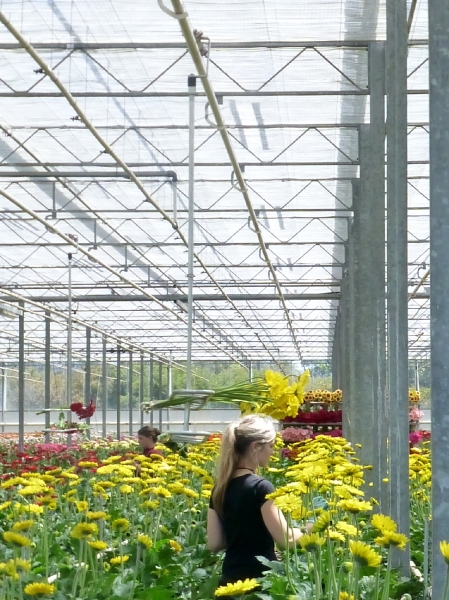 bsolutely beautiful weather, great company and lovely food on our trip to Healesville and Black Spur. Our mystery trip went first to the Big Bouquet Flower and Alpaca Farm for morning tea and a guided tour of the farm. What an amazing place! The gerbera hothouse was just enormous and must have had tens of thousands of flowers - a fantastic sight when you so may flowers under the one roof. Oh, and morning tea was pretty good too. Then we headed off through Healesville over the Dom Dom saddle to the Black Spur Inn for lunch. A lovely venue and the food was delicious. A great day was had by all.
Sept 2016 - Lunch at the China Bar, and The Kitchen Workshop
We were definitely spoilt in September with two opportunities to enjoy a smorgasbord lunch. On the 7th we had an Asian Buffet at the China Bar Restaurant, and on the 23rd we went to The Kitchen Workshop at Crown Casino for a fabulous smorgasbord lunch.
Both meals were great, and I especially enjoyed the roast beef at the Kitchen Workshop which just melted in the mouth. The desert choices were excellent too. Maureen D organised the meal at the Kitchen Workshop, at a fabulous price of only $7/head. Well done Maureen.
August 2016 High Tea at Zest Restaurant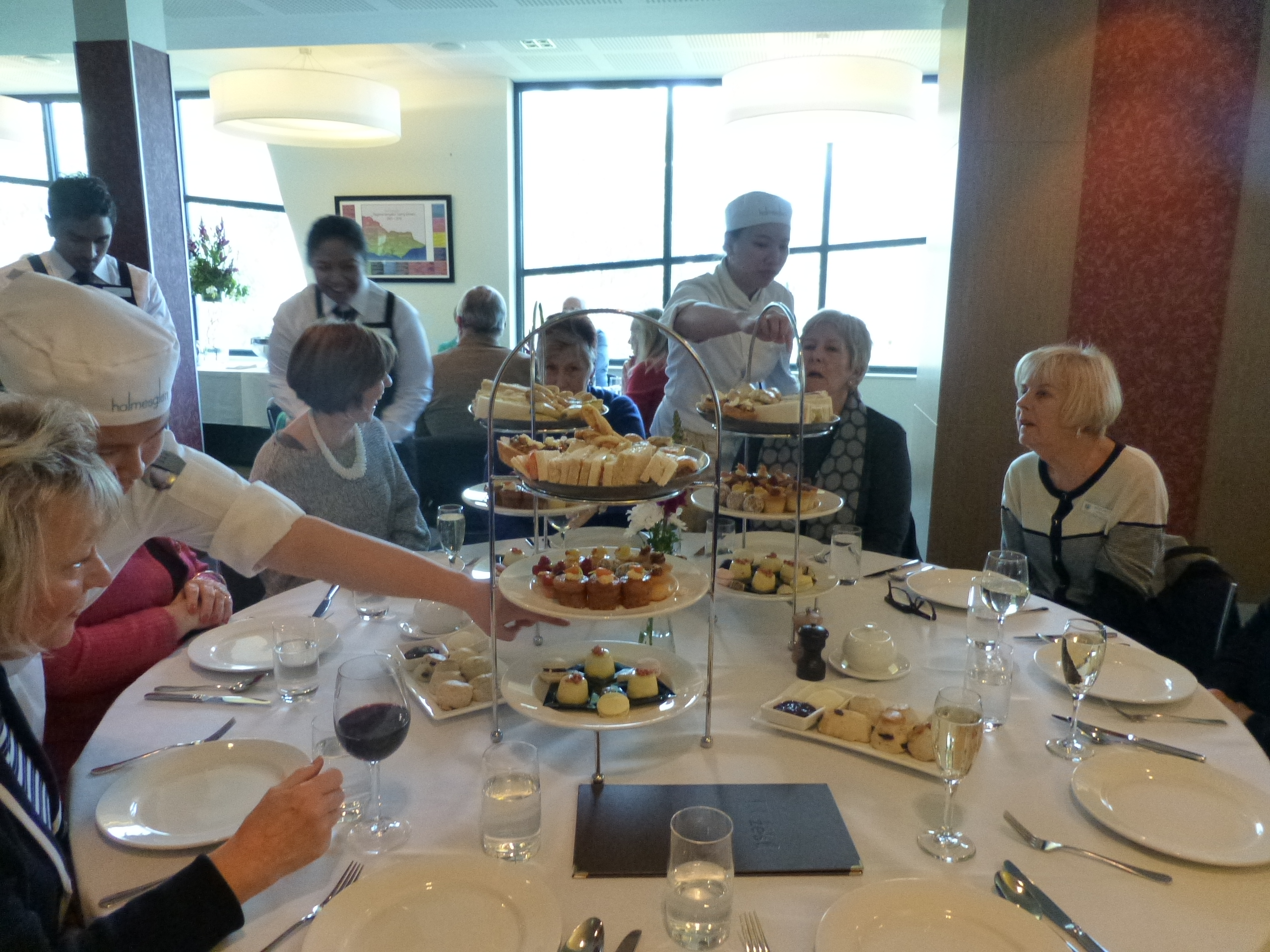 A large group of members enjoyed a huge variety of savoury and sweet treats at the high tea in the Zest Restaurant (part of Holmesglen TAFE). The students did a fabulous job, especially seeing this was the first high tea they had put on.
It was all so tempting, we just had to try one of each of the little morsels.
Toyota Factory Tour 28th June 2016
The Toyota Plant at Altona North is one of 7 in the world that manufacture Camry and Aurion models. This is the only integrated plant that manufactures all the major components including engine and body in the same plant. Sadly it will close down manufacturing operations in 2017, leaving 2500 employees looking for work. We were fortunate to have 17 members visit the plant to see how they operate and build cars with a very high level of quality. Most of us met for coffee and a bite to eat first at the Altona Gate shopping centre close by. At the plant we got kitted out with all the safety gear, and a group photo before the tour began. It is a huge plant and we walked more than 3 k's over the next 2 hours. It was fascinating and I think we all enjoyed it immensely.
Black Rock House Bus Trip 1st June 2016
A cold overcast day, but thankfully almost no wind. We bussed down to Mordialloc pier for our first stop and a walk along the pier. Or a ride on a penny farthing bike for some (well I tried). Then off to Black Rock House for morning tea and coffee, and a tour of the house. Interesting to see how the early Melbournians lived back in the 1870's. Then we were off to Milano's at Brighton for lunch, and the last stop was the chocolate out in Richmond. Apart from the cold morning, a very enjoyable day.
Mid Week Lunch Run 26 Apr 2016
A beautiful day out with morning tea and a tour of the sculptures at McClelland Gallery and Sculpture Park, Langwarrin. Then on to Tides Bar and Grill at Tooradin for lunch, followed by ice-creams at the Ice-cream shop on the inlet. I think everyone had a great day and most wanted to go back to McClelland's again to see the rest of the sculptures, the ones we saw were fascinating.
Walk and Picnic - Valley Reserve 16 Mar 2016
Jayco Caravan Factory Tour 3 March 2016
A truly fascinating morning touring the huge Jayco factory in Dandenong South for 14 of our members. Jayco have 100,000 sq metres of factory space in 6 enormous buildings spread over 50 acres. 1200 workers churn out a caravan, camper, or motorhome at the rate of one every 11 or 12 minutes, and build around 11,000 vans etc every year. What an operation, and its all Australian owned.